The Notorious Three are DJ Kool Herc's apprentices. The trio are one of the largest get down performers in the West Bronx. Their fans are refereed to as 'The Herculoids' named after their mentor.
DJ Big Planet (Qaasim Middleton)
MC Luke Skywalker Cage (Khalil Middleton)
Silent Carlito (RayJonaldy Rodriguez)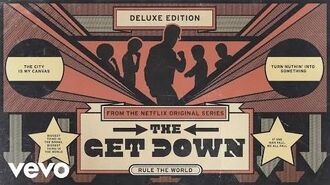 Ad blocker interference detected!
Wikia is a free-to-use site that makes money from advertising. We have a modified experience for viewers using ad blockers

Wikia is not accessible if you've made further modifications. Remove the custom ad blocker rule(s) and the page will load as expected.